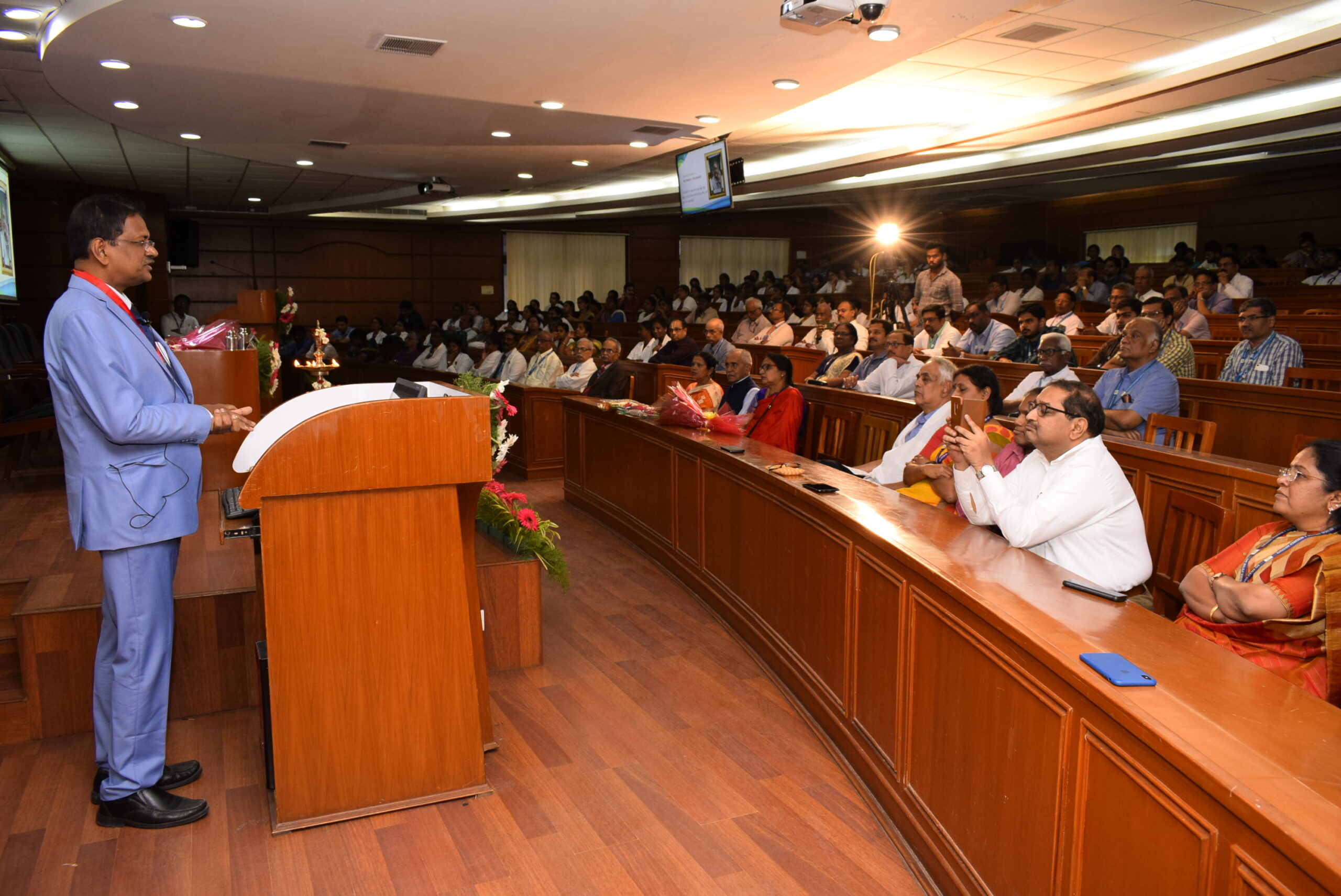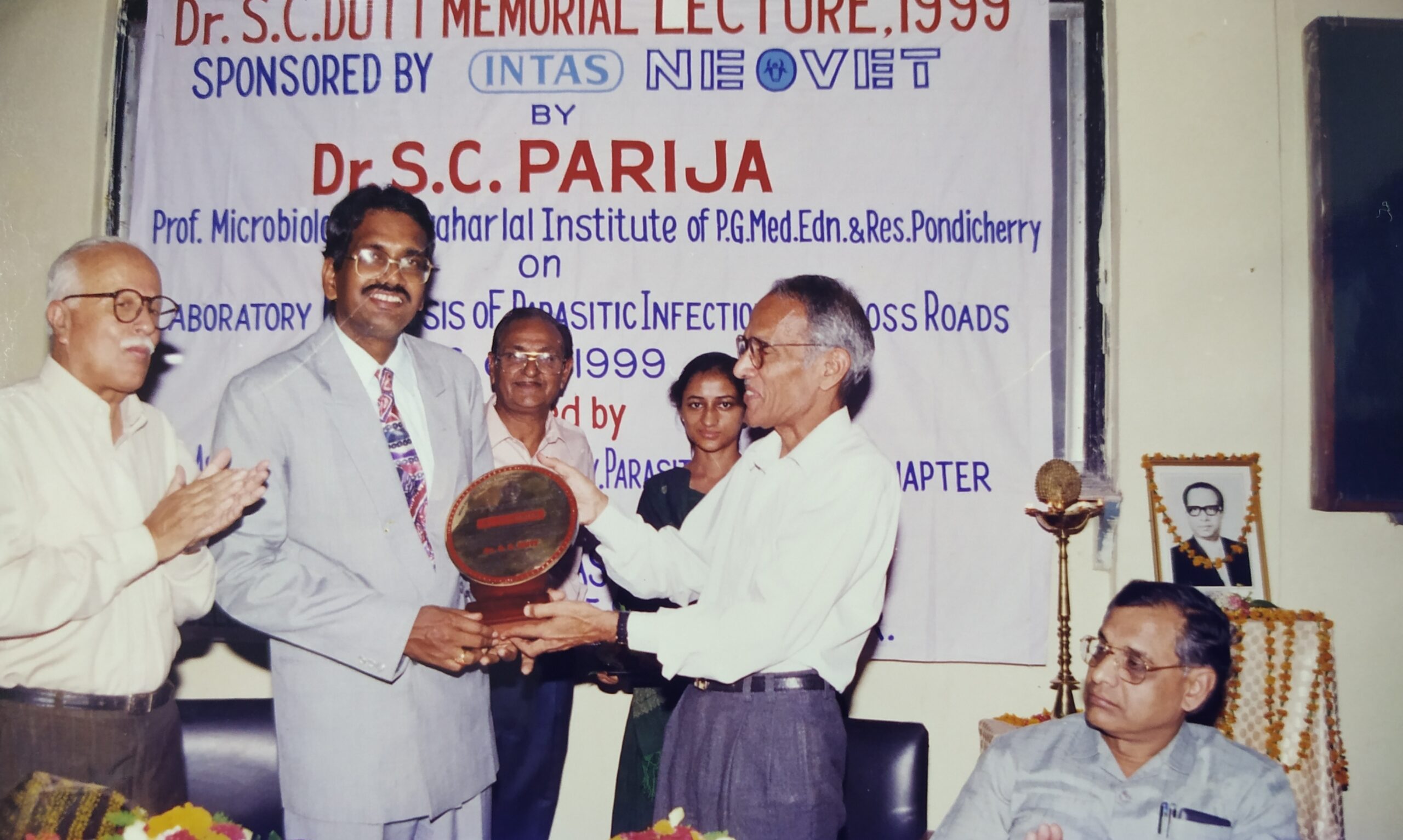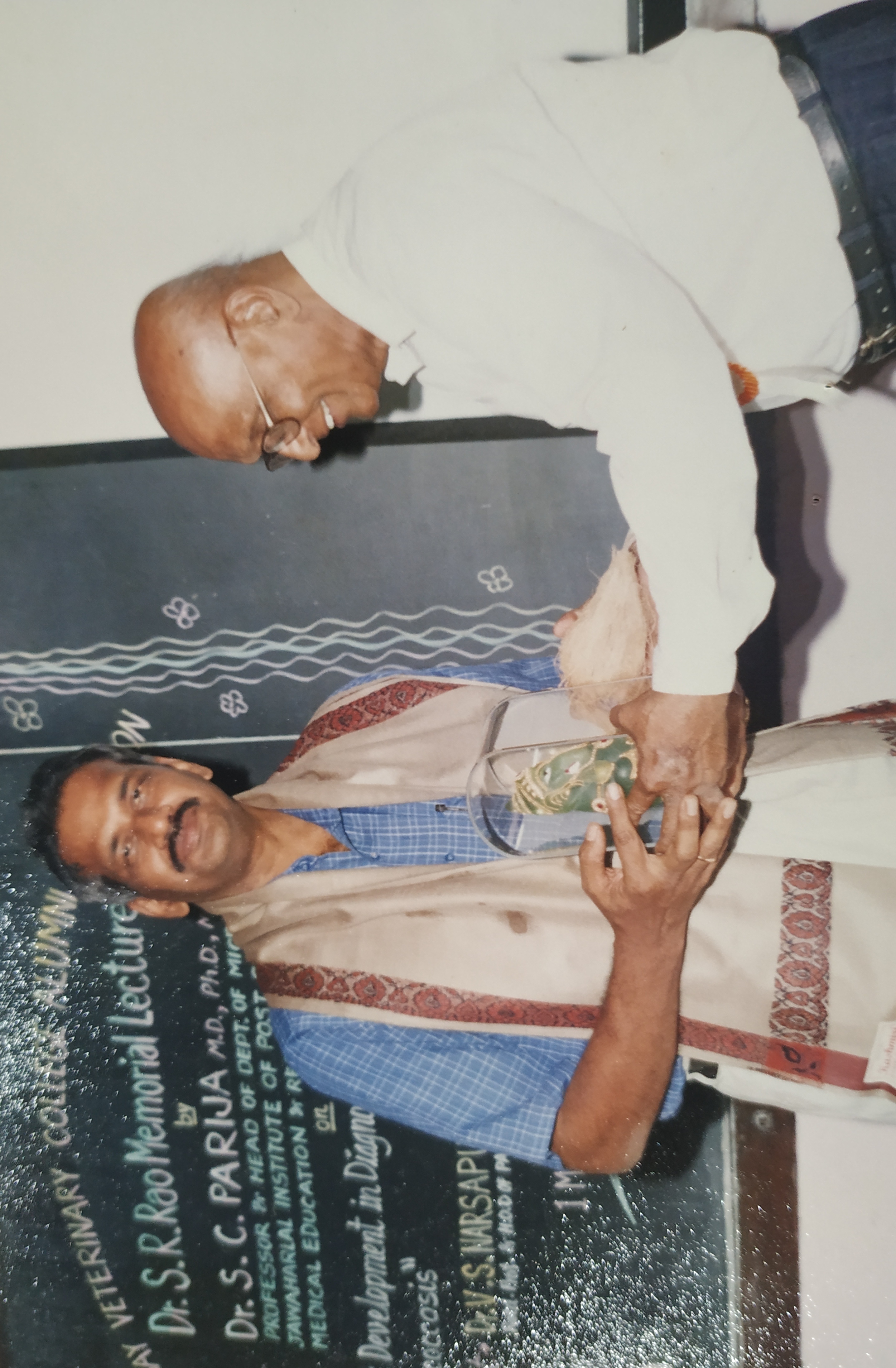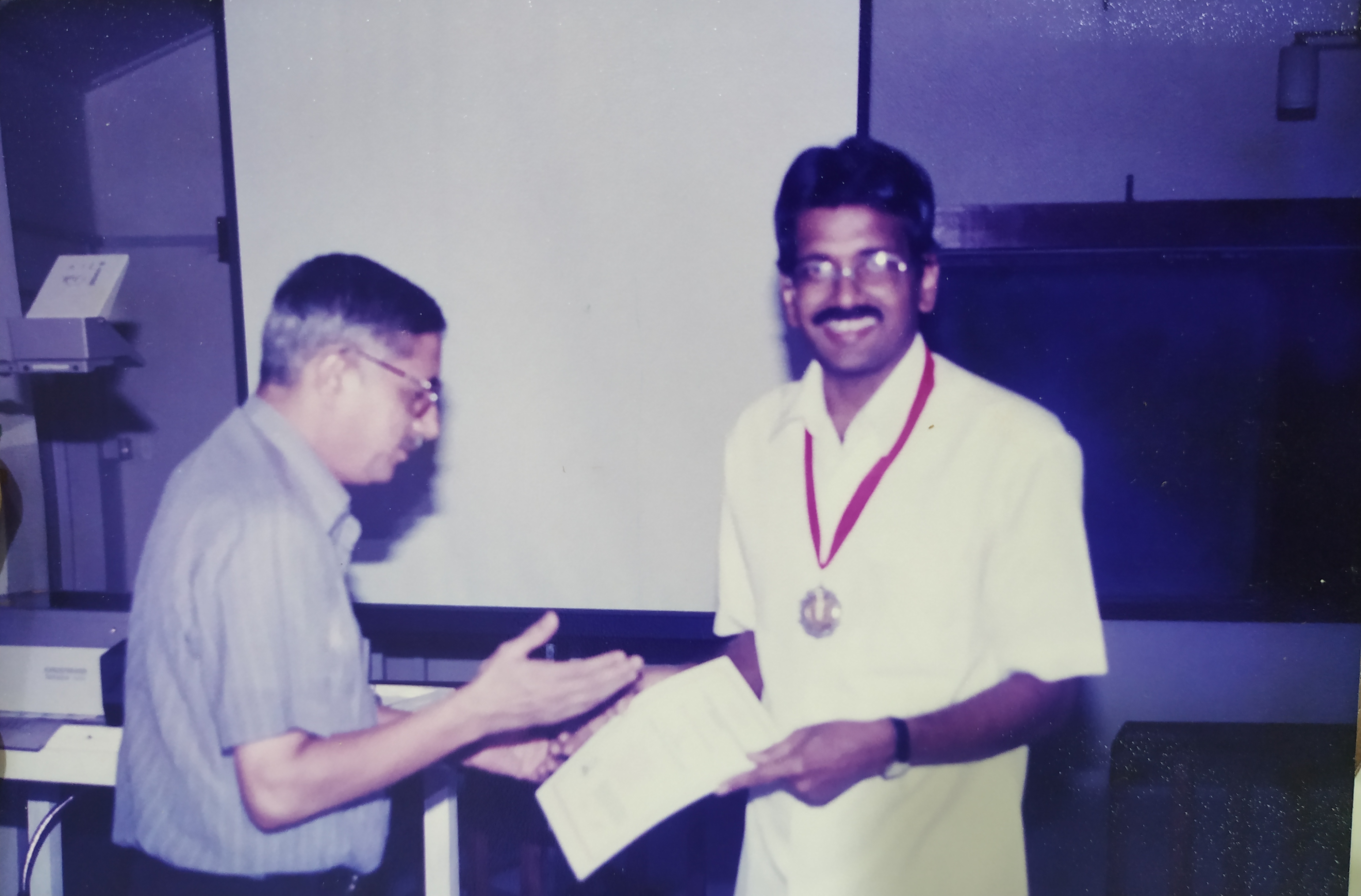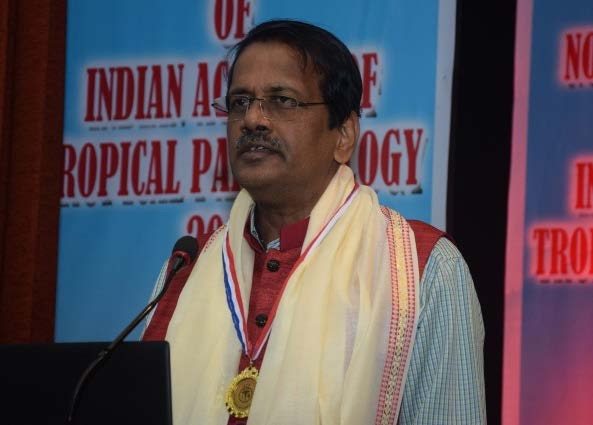 _DSC6826
Smt. K. Rukmini Oration Award, 2020 of the Scientific and Academic Forum , Sri Balaji Vidyapeeth (SBV) , Pondicherry.
Dr SC Dutt memoial lecture
Dr S C Dutt Memorial Oration Award, 1999 of the Indian Association for the Advancement of Veterinary Parasitology (Central Chapter)
DrSRmemorialaward2
Dr S R Rao Memorial Oration Award, 2003 of the Bombay Veterinary College Alumni Association.
BPKIHSInternalOrationaward-Copy
BPKIHS International Oration Award, 1997 of the B P Koirala Institute of Health Sciences, Dharan, Nepal.
IATP Silchar oration
Prof J .Mahanta Award, 2018 of the Indian Academy of Tropical Parasitology (North-Eastern Chapter)

| Date | Name of the Award Oration | Topic | Venue |
| --- | --- | --- | --- |
| 2020-09-09 00:00:00 | National Academy of Medical Sciences, DR. R.V.Rajam Oration Award | Role of molecular detection and identification of pathogenic Entamoebahistolytica in accurate laboratory diagnosis and true prevalence of amoebiasis. | North Eastern Indira Gandhi Regional Institute of Health and Medical Sciences, Shillong |
| 2020-03-03 00:00:00 | Sri BalajiVidyapeeth (SBV), Smt.RukkamaniAmmal Internal Oration Award | My Journey in Research from 20th – 21st Century | Sri BalajiVidyapeeth (Deemed-to-be University, Pondicherry, India |
| December , 2018 | Indian Academy of Tropical Parasitology (North -east chapter), Dr J Mahanta Oration Award | Blastocystis research –changing scenario | Dept. Microbiology- Silchar Medical College &Hospital , SilcharAssam |
| 1905-07-07 00:00:00 | Indian Association of Biomedical Scientists, Dr.SundaramSubramaniam Memorial Oration Award | | Dept. of Bioinformatics, Pondicherry University, Pondicherry |
| November 1, 2008. | National Academy of Medical Sciences, Dr PNChuttani Oration Award | Changing trends in diagnosis of parasitic diseases:Indian scenario | National Academy of Medical Sciences, Jammu ( J&K), India, |
| 1905-06-28 00:00:00 | Jawaharlal Institute of Postgraduate Medical education & Research (JIPMER), JIPMER Scientific Society Annual Oration Award | Food habits , life style , and parasitic diseases | JIPMER Scientific Society, JIPMER, Pondicherry |
| 2005-12-06 00:00:00 | Indian Association for the Development of Veterinary Parasitology (NAVP), Shri S M Ismail Oration Award | Recent methods in the diagnosis of cystic echinococcosis , a zoonotic disease of public health importance. | Sixteenth National Congress of the Indian Association of the Development of Veterinary Parasitology, Durg,Chattisgarh. |
| March ,2003 | Bombay Veterinary College Alumni Association, Dr S R Rao Memorial Oration Award | Recent developments in the diagnosis and epidemiology of cystic echinococcosis ( CE) in India | Alumni Association Bombay Veterinary College , Mumbai , Maharastra |
| 2002-11-22 00:00:00 | Indian association of Medical Microbiologists, Dr SC Agarwal Oration Award | Diagnostic kits in parasitic diseases: At what cost ? | XXVI Annual Congress of the Indian Association of Medical Microbiologists ,NIMHANS , Bangalore, Karnataka |
| 1999-10-26 00:00:00 | Dr.S.CDutt Memorial Lecture Award | Laboratory diagnosis of parasitic infections at cross roads | Department of Parasitology, College of Veterinary Science and Animal Husbandry, Jawaharlal Nehru KrishiVishwaVidyalaya , MP |
| 1999-11-07 00:00:00 | Indian Society for Parasitology, Dr BP Pandey Memorial Oration Award | Recent trends in the diagnosis of hydatid diseases , a zoonotic disese of public health importance. | Bangalore University Bangalore , Karnataka |
| 1905-06-20 00:00:00 | Indian Council of Medical Research, Dr B. Aikat Oration Award | —– | Indian Council of Medical Research, New Delhi |
| 1905-06-19 00:00:00 | BP KoiralaInstitut of Health Sciences, BPKIHS Internal Oration Award | Simple immunoassays in parasitic diseases : my success and failure | B P Koirala Institute of Health Sciences, Dharan, Nepal. |
| November 23,1993. | Indian Association of Pathologists & Microbiologists (Odisha Chapter ) Dr.B.B. Patnaik Oration award | Laboratory Diagnosis of Parasitic Infections at PHC level in developing countries with reference to India | XXI Annual meet of the Indian Association of Pathologists & Microbiologists, SCB Medical College, Cuttack., Odisha |